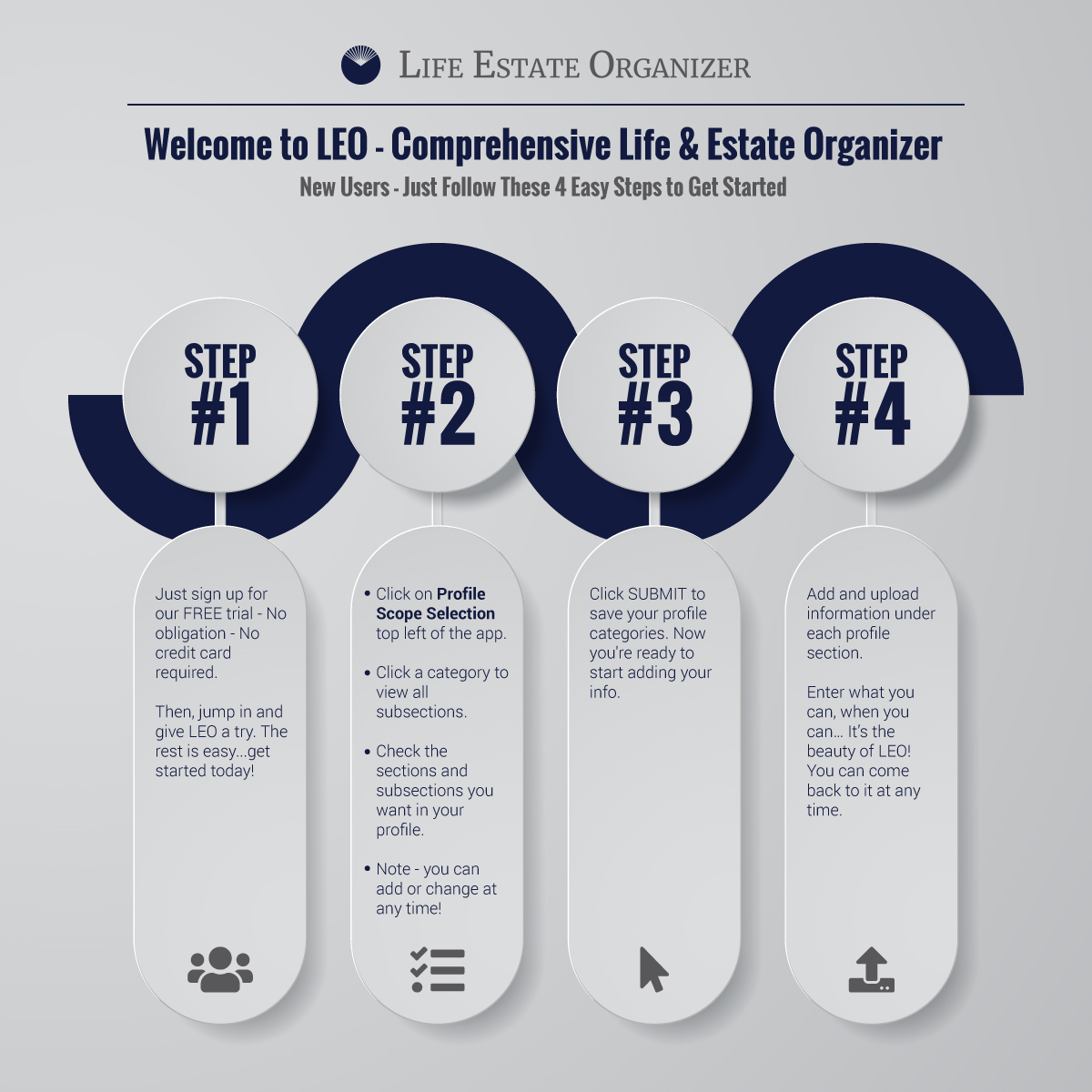 EXISTING USERS – If you've already completed the Profile Scope Selection just click on any of the categories or subsections to continue adding to your LEO Profile.
Critical Information Contained
LEO is designed to complement an official last will and testament and estate plan. It's a means of organizing and storing your full-range of personal and estate information in one secure, easy-to-access location. LEO starts with a comprehensive questionnaire and provides you with the ability to customize your profile, upload relevant documents, attach images, edit content and make changes as your life grows and changes.
Secure all your personal asset information
Easy access to: LWT, insurance policies, DNR, organ donor, bank & stock accounts and more!
Intuitive user interface (drop-down menus & help screens)
Access anytime from secure internet connection
10 GB storage limit for file uploads
Downloadable PDF, available
Your personalized LEO is securely cloud-stored and monitored 24/7/365.
---
CONTACT US TO GET STARTED