In our lifetimes it is inevitable a loved one, friend and we will pass away. It is an unfortunate fact. When this occurs, you may be called upon to write an obituary by yourself or along with others. You may even consider writing your own obituary. Below we have outlined our thoughts on this subject.
First of all, what is the definition of an obituary? An obituary is a published notice of death. It is typically published in community, local, regional newspapers and/or online using social media. Generally, it includes a short biography of the life of someone who died. It is an important way to remember a person, communicate their death and the details of their funeral or memorial to loved ones, friends, business associates, etc.
You might consider writing two (2) obituary versions. One which would be short (possible cost and space limitations), concise and published in a newspaper. The other for distribution to loved ones, friends, etc. which contains the same information as the newspaper version plus legacy and other information as listed below.
Obituary for Publication
Most people are familiar with the obituary section of the local newspaper. Over the years, this has been and remains the traditional means of communicating the death of an individual. This is a paid-for service offered by the publication and is distributed among subscribers. Obituary's written by someone familiar with the deceased include the following:
Who should write the obituary?

Could be written in advance by the deceased
Family member
Small group of family members or friends
Funeral Director
Have the Funeral Director review the first draft

Your words may be:

Personal
Solemn and serious
Respectful
Tasteful
Kind humor
Funny, serious or a mixture of both

Announcing the death of the deceased:

Begin the obituary by announcing the death of the loved one
Include the deceased's full name and well-known nickname, followed by a comma and age at death
Residence (name of the city) at death
Day and date of death
Place of death (optional)
Cause of death (optional)

Provide general biographical information:

List information about the deceased's life
Details about the deceased's life
Military service

List the family members:

Those who are survivors
Those who have preceded the deceased in death
List key family members in the following order: spouse, children and their spouses, grandchildren, great-grandchildren, parents and siblings, grandparents, cousins, in-laws, and nephews, or nieces, pets
If there are multiple names in one category (often grandchildren) you may list each one individually or merely state the number of them

Funeral information:

Date
Day of the week
Visitation times
Location of each service if there are multiple service locations

Will the visitation and funeral service both be held at the funeral home?
Will the visitation take place at the funeral home but the service held at a church?

If your family has decided to make the services private or hold no services at all, make note of that in the obituary to alleviate confusion

Donations versus flowers:

Identify whether you prefer donations versus flowers
Identify the contact information for the Charity or Organization you would prefer the donation to be made.

Things to consider in writing the obituary:

Take your time to avoid mistakes
Think of five words that describe the deceased or sum up their life
Understand the cost make-up for placement of the obituary in a publication
Where to publish?

What not to include:

Home addresses – An empty home could be an invitation to criminal activity
You may wish to not include the deceased person's date of birth to help avoid potential identity theft

Review for mistakes.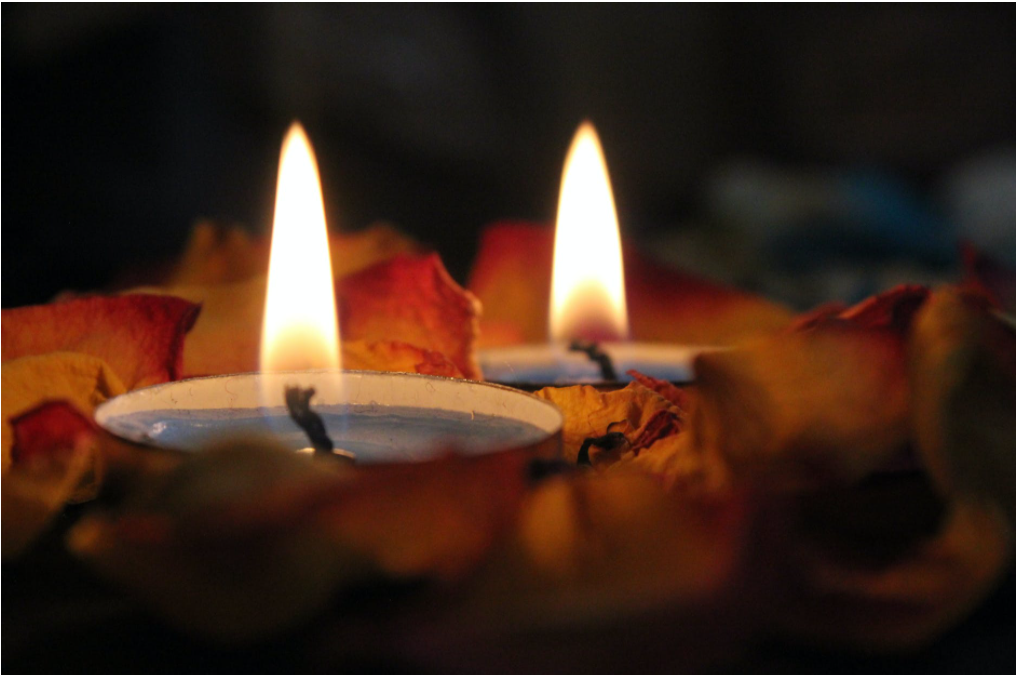 Obituary for Distribution to Family Members, Friends, Associates, Etc.
You might consider writing an obituary for distribution to family members, friends, associates, etc. This obituary would include the publication obituary information listed above, all or some of the items listed below and other information regarding the deceased. This type of obituary lends itself to be distributed by social media, direct mail, email, deceased's contact list, etc.
Share more about the deceased person's life.
Important details of noteworthy life events.
Special relationships.
Unique qualities of the individual.
List family members.
Include favorite photos.
Date and place of birth.
Date of marriage.
Spouse/Significant Other's Name (if applicable).
Hometown and other locations lived.
Schools and degrees earned.
Employer names (positions held may be listed, too).
Include any accomplishments that were meaningful to your loved one.
Are there people who the deceased would like to thank or give special recognition?
Military service and rank.
Hobbies and interests.
Place of worship.
Memberships or organizations they were part of.
Life story.
Life experiences they had.
Things people admired about them.
Tell stories/Favorite things/Quotes/Accomplishments.
How they showed their love.
Parent's Obituary
Writing a parent's obituary might be one of the more difficult things you ever accomplish. On the other hand, it will also be one of the more important things you ever accomplish in that you will reminisce about the beautiful life of your parents and what that meant to you and your loved ones. Below are obituary considerations:
Include all or some of the above listed obituary items.
Great way to express your love.
Preserve their legacy.
It can be as long as you want it to be.
Lovely tribute to a life well-lived.
Written for family, friends and future generations.
Preservation of family history.
Include life stories.
Share and Detail accomplishments:

Personal Best
Military honors
Professional accomplishments

Talk about how they showed their love.
Talk about their favorite things.
Quotes your parents made famous.
History in their years.
Writing Your Own Obituary
For some, this may sound a bit ridiculous. However, who knows more about you than yourself. In addition, writing your own obituary relieves your loved ones from the difficult task of having to write your obituary and it is one less task your loved ones have to accomplish in getting you to your final resting place. Besides all of the above suggestions, you might consider the following: 
Be remembered on your own terms.
Reflect on your own life.
Reminisce.
Favorite memories.
Say goodbye to family, friends, etc.
Good way to get the last word or last laugh.
Choose your style:

Serious
Humorous
Grateful
Encouraging and Inspirational
Educational
Biographical
First or third person
Substance
Favorite people, places and other things
Unforgettable moments
Accomplishments
Lessons learned
Place in history

An unforgettable obituary.
Where to Submit an Obituary
Where to submit or post the deceased's obituary is dependent upon a number of issues. For example, if the deceased was the President of the United States, the President's obituary would be much different from the obituary of a teacher at your local high school. However, you would not want to miss a single important obituary item for either person. The publication considerations would be different as well. Therefore, you have to understand the person and determine the appropriate means of communicating the deceased's obituary. No matter what, you want the obituary to be informative, meaningful and enduring over time. Below are the more frequently used means of communicating the deceased's obituary:
Online, social media.
Funeral home website.
Local newspaper.
Community newspaper.
Regional newspaper.
Other publications.
To family, friends, business associates.
In summary, it is very important to communicate the deceased's death to family, loved ones, friends, associates, etc. People want to know if a person they know has passed and know the deceased's plan for funeral or memorialization in the event they can attend or express their thoughts, prayers and condolences either in person or in private. We trust this obituary information will help you accomplish your obituary goals.
If you find this article to be helpful, we encourage you to consider Life Estate Organizer (LEO) in assisting you with the organization of your life and estate.
LEO is an easy to use digital lockbox where you can create a secure, private profile that contains not only the most urgent life information for you and your family but personal financial and practical details as well as precious family memories and more. You can input data and upload documents, photos, etc. LEO is equipped with a help feature in each section of the app to guide you through the process of filling in your information. Your completed LEO profile creates a professional, legal document that can be used to assist your loved ones and trusted individuals in executing your wishes, your way.
Enjoy the Peace of Mind in knowing you've prepared the ones you love. Try LEO today with our Free 30-day Trial! And when we say Free Trail, we mean it. No credit card is required to sign-up, visit our website for offer details and best wishes to you and yours from the LEO team.